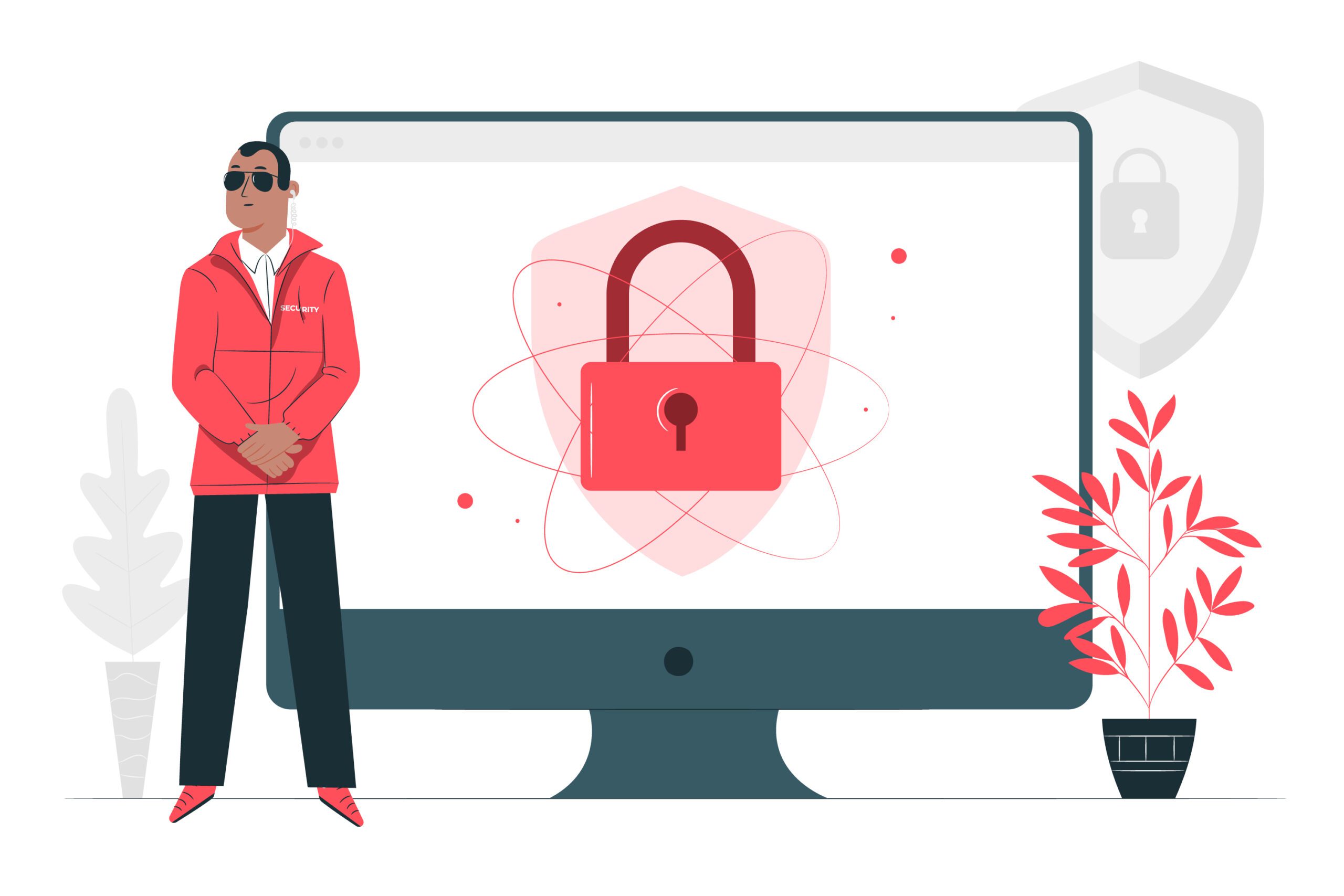 All You Need to Know About VPS Hosting: An Ideal Choice for Growing Your Business Website
When everything in your business is going to plan, your website needs to be fast, secure, and capable of handling a surge in traffic at any moment. For most businesses, a virtual private server, or VPS, represents the best possible solution.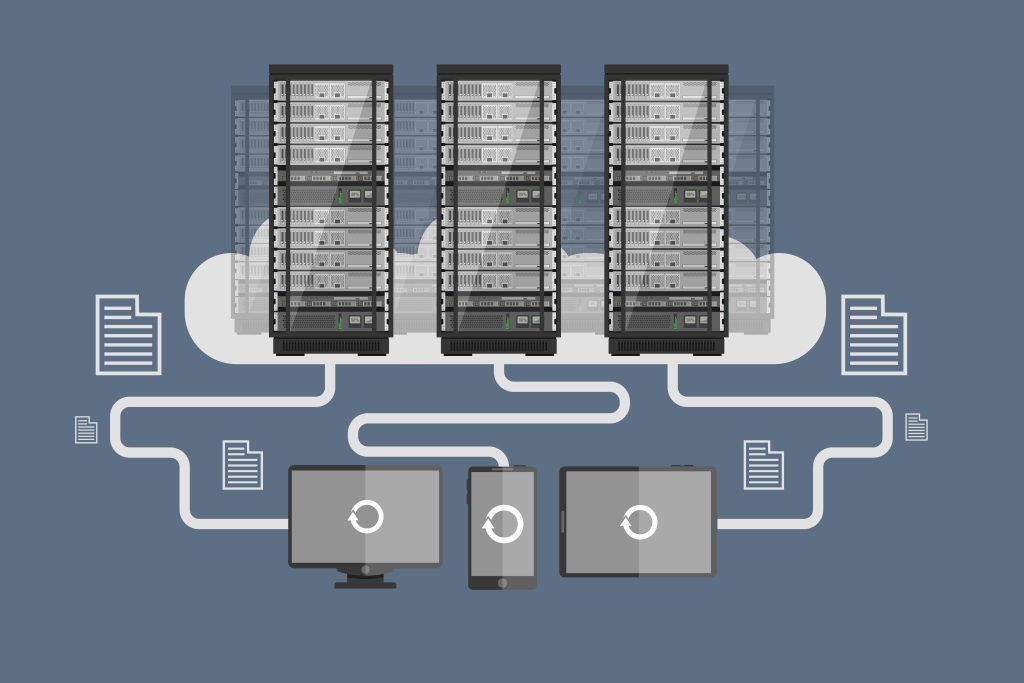 Comparing Shared Hosting, VPS Hosting, and Dedicated Hosting
Business hosting options generally come down to one of three choices. First, shared hosting involves storing your website files on the same server as other websites. Second, dedicated hosting means you have exclusive access to a physical server itself, along with the cost. Finally, you could choose traditional VPS hosting, which represents a secure yet affordable middle ground. We've pulled together the pros and cons of hosting on a VPS, along with the two alternatives:
Shared Hosting
Shared hosting is ideal for small websites and anyone just starting out with more extensive plans for the future.
Pros of Shared Hosting
Often the lowest cost of any available hosting package
Quick and easy setup with everything handled by the hosting company
No ongoing maintenance, with the host responsible for keeping everyone online
Cons of Shared Hosting
Limited flexibility, as upgrades and changes are handled exclusively by the host
Potential security issues, with no barriers between your site and others
Performance issues, especially if another site experiences a surge in traffic
Dedicated Hosting
Dedicated hosting means renting an entire server. It's a flexible choice with complete control, but the biggest concern is often fitting that rental into your hosting budget.
Pros of Dedicated Hosting
Highly flexible for those that understand network infrastructure and hosting platforms
Dedicated resources – all the memory and processing power of the server goes directly to your site
Highly secure, as your data is physically separated from all other information in the datacentre
Cons of Dedicated Hosting
Potentially tricky to manage for businesses without hosting expertise
Costly, as companies are not only responsible for server rental, but datacentre space, backups, power, and other associated overhead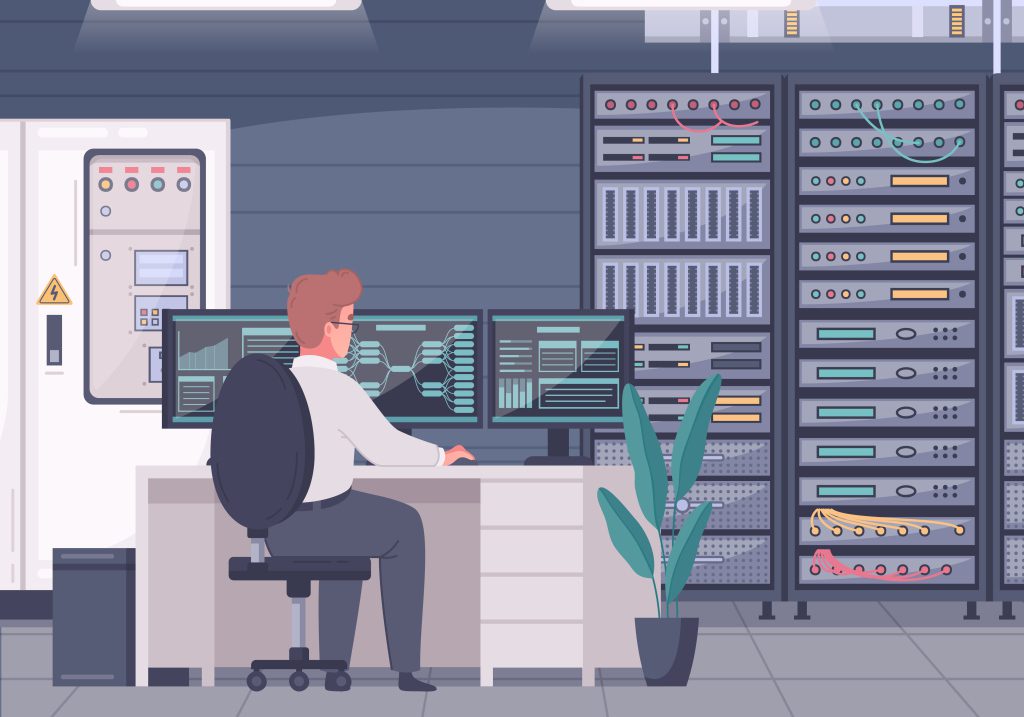 VPS Hosting
VPS web hosting is an attractive middle ground between the two options outlined above. It combines the best of both worlds while significantly reducing the respective disadvantages.
Pros of VPN Hosting
A ringfenced hosting platform, increasing security, and guaranteed resource distribution
A choice between managed and self-managed plans for the technically proficient and inexperienced alike
Easy to scale – your hosting can grow with your website's needs simply by making the virtual partition larger or increasing allocated resources
Cons of VPS Hosting
Many tasks require technical expertise unless users opt for added support at an extra cost
More expensive than simple shared hosting plans – but significantly cheaper than dedicated options
What is Managed VPS Hosting?
One of the best things about VPS hosting is that it rivals its dedicated counterpart in terms of the sheer control and flexibility that users have over their hosting environment. Once a partition has been created and assigned, it effectively exists separately from anything else on the server. As such, anyone that wants to tweak the operating system or software Is free to do so, safe in the knowledge that they won't bring down other sites in the process. Many business owners don't have the required technical skills in-house to ensure their VPS runs to its full potential. That's where managed VPS hosting comes in. As the name suggests, the hosting company manages the VPS on your behalf, meaning all the power and benefits with none of the technical expertise. The managed option does cost slightly more, but it's often worth it in much the same way as outsourcing anything else when a business doesn't have the required skills. A Managed VPS is the most cost-effective way of keeping even larger sites online. Specialists take care of software installation and updates, backups, performance monitoring, and security when managed on your behalf. They can also advise on and deploy changes that might make a hosting package more suitable for your business. Meanwhile, you can focus on what you're good at in your business safe in the knowledge that you have the power of a VPS behind your website without any technical headaches.
How to Choose the Right VPS for Your Website
Deciding to use a VPS to host your website is the easy part. However, there are other choices to make to ensure that the final package is precisely what you need:
Resources for Now and in the Future
Resources are dedicated to a VPS as soon as the partition is created. Of course, they can be changed at any time, but it's worth ensuring that there's enough hardware available to meet your current needs, along with room to grow in the future. The larger and more interactive your site, the more RAM and CPU power you'll need. Similarly, if you host a large number of videos or images, you'll need enough hard disk space to keep up. When starting out, this isn't a big concern, as it's always possible to increase these numbers. However, if you're planning a content push or there's a chance of a surge in traffic, it's better to be prepared than to panic over upgrades in the future.
The Operating System
A VPS sits on top of the server's primary operating system, but it doesn't have to be the same one. The choice often comes down to either Linux or Windows, with the former being the cheaper, more popular choice. Linux is the best option in most cases, but this could change depending on what you're familiar with, how your site is built, and any other applications your site uses.
Your Location
While the internet often feels instant, it still takes communications more time to travel longer distances. It therefore makes sense to locate your VPS as close to your target audience as possible. Preferably that's in the same country. However, if your site has a global reach, it may be worth considering multiple VPS systems or a content delivery network to optimize loading speeds.
Managed or Self-Managed
As outlined above, a VPS isn't automatically managed by the hosting company like shared hosting. A self-managed solution can enhance flexibility and trim costs if you want full control and know what you're doing around a server. However, if you're not interested in hardware and relative power, a managed solution makes more sense without any tech expertise.
Support, Reliability, and Price
It's essential not to overlook the same considerations you'd make with any other kind of hosting when choosing a VPS. Some factors apply regardless of the nature of the hosting. Prices vary between companies, and it's worth checking up on what you get for your money – some packages include backups, domain names, email addresses, and other benefits. Others cover the VPS and nothing more. A VPS is inherently more stable and reliable than shared hosting, but that matters little if your VPS is hosted somewhere that suffers regular downtime across the entire network. Look into your chosen provider and their stated uptime, alongside any compensation, should the site go down for any reason. Finally, customer support is crucial, even on self-managed plans. If you need more resources or run into a problem, you need to know that someone is on hand to put things right. Look for round-the-clock support – as issues can arise at any time – through a channel you prefer, such as phone, live chat, or email.
In Summary
A VPS is an outstanding middle ground between shared and dedicated hosting when it comes to price and performance. It provides the power of a dedicated server without the associated costs while upgrading the security and flexibility of shared hosting plans. Naturally, not all VPS services are created equally, and it makes perfect sense to assess your needs, consider your budget and keep an eye on future growth. VPS hosting is more than capable of hitting that sweet spot. Having question?
Visit us
to find out how you can take advantage of ore premier hosting and cloud service offerings. We are here to help!